Important EMVCo and VISA VCAS Updates
EMVCo Interoperability testing and VISA VCAS version 1.6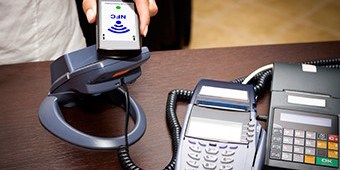 As a leading and independent full service provider for Smart Card solutions, CETECOM's worldwide operating SmartCard Technologies Competence Center offers a wide range of services to implement the type approval process for mobile payment applications, ICC cards and terminals.
We would like to highlight two important SmartCard testing and certification updates related to EMVCo and VISA:
EMVCo Interoperability Testing is now mandatory
EMVCo Terminal L1 Interoperability testing became mandatory January 1, 2019.
Terminal vendors with products that have obtained L1 Letter or Approval in 2018, can add L1 Interoperability Certification until December 31st 2019 — CETECOM can help with this process.
CETECOM can help terminal vendors leverage their EMVCo L1 test results for Mastercard Type Approval (e.g., no mobile testing during combination and integration testing).
We are also prepared to assist terminal vendors with L1 contactless testing version 3.0 pre-test efforts.
Visa VCAS version 1.6 is required beginning June 15, 2019
For all VISA Acceptance Chip Device products starting official testing on or after June 15, 2019, VISA will only accept VCAS interface modules developed to the latest Guidelines VCAS v1.6. Only VCAS Validation with VCAS Tool are accepted for the certification process.
CETECOM is VCAS 1.6 ready today and can validate VCAS modules using official VCAS verifier tool from VISA.
CETECOM moved quickly to serve terminal vendors with VCAS version 1.6 capability and is currently the only lab accredited for VISA Acceptance Chip Device products in North America.
If you have any questions or need further information, please do not hesitate to contact us directly: +1 408 586 6200 / US-sales@cetecom.com