CETECOM further extends Visa type approval testing portfolio in the US
CETECOM, the premier wireless test and certification lab, is recognized for its expertise in globally provided SmartCard service offerings. Visa has now accredited CETECOM's US laboratory in Milpitas, California to perform Visa Paywave Contactless Type Approval Testing.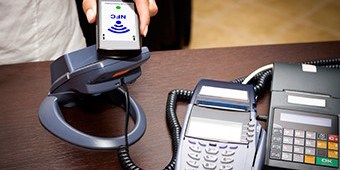 This new Visa accreditation extends the CETECOM testing and certification services for terminals in the US, and it further completes the SmartCard Technology competences, which include Visa Mobile Payment Testing (Contactless Level 1) amongst a wide range of payment related testing, consulting, and certification services.
"The new accreditation is again a great accomplishment for our team", says CETECOM CEO Wilfried Klassmann. "It helps us to enhance our high quality SmartCard portfolio in the US and strengthens our position as one of the top SmartCard laboratories globally."
For further information, please do not hesitate to contact us directly:
https://cetecomadvanced.com/en/contact/