CETECOM extends SmartCard service portfolio with new Visa accreditation
CETECOM, the premier wireless test and certification lab, is already known for its excellent SmartCard service portfolio. This wide range of services has now been extended as Visa accredited CETECOM to perform acceptance device testing for contactless devices and readers.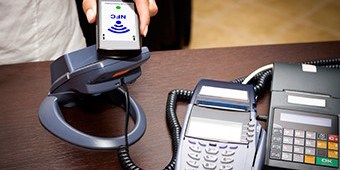 This Visa accreditation includes testing for
the full scope of Visa contactless device and reader including MSD / qVSDC and Cross Testing
and extends the CETECOM testing and certification services for Visa, which already includes Visa Chip Card Testing (Contactless Level 1 and VCPS functional testing) and Visa Mobile Payment Testing (Contactless Level 1, HCE Level 1 and VMPA).
"The new accreditation is another great accomplishment for our team", says CETECOM CEO Wilfried Klassmann. "It again strengthens our position as one of the top SmartCard laboratories globally as we extend our SmartCard service offerings to our customers."
For further information, please do not hesitate to contact us directly:
https://cetecomadvanced.com/en/contact/