CETECOM earns new GlobalPlatform accreditation
CETECOM, the premiere wireless test and certification lab, has been accredited by GlobalPlatform as one of the first laboratories globally to perform tests according to the eUICC v2.1 Compliance Test Suite v1.0.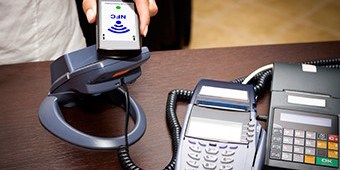 This eUICC v2.1 specification, which has been created and defined by GlobalPlatform and the GSMA, now provides a standardized entry for manufacturers to include "embedded UICC" in SIM-Cards and cards for contactless payment.
The related eUICC v2.1 Compliance Test Suite v1.0 enables an easy standardized test process and makes CETECOM even more compelling for manufacturers who are looking for a partner to qualify products with multifunctional systems such as smartphones.
This new accreditation enhances CETECOM's test and certification portfolio and perfectly fits into and sharpens our CETECOM SmartCard service portfolio, which offers a wide range of SmartCard services to our customers.
For further information, please do not hesitate to contact us.
info@cetecom.com
https://cetecomadvanced.com/en/contact/