CETECOM at the eCall Days 2019
Your supplier for eCall and ERA-GLONASS certification.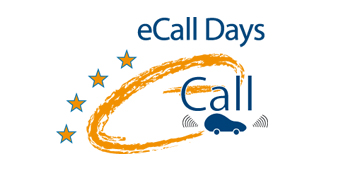 This year the eCall Days 2019 will again take place in Berlin, Germany. On September 10 and 11, everything will once again revolve around the topic of eCall.
CETECOM will also be there and will be represented with its own stand and a presentation. During the presentation, we will cover the topic of antenna performance, which is key for a functioning eCall service.
In addition, we will of course be available again for all questions concerning eCall certification. Already in August 2017, we were designated by the German Federal Motor Transport Authority (KBA) as Technical Service for eCall and were the first laboratory in Europe to offer and carry out eCall certification. We were also the first laboratory designated by the KBA as a technical service for UN-R 144. We are also at your disposal for advice and practical assistance on the subject of ERA-GLONASS. In addition to pre-testing and pre-certification, we also offer consulting and project handling for the entire ERA-GLONASS certification process.
If you would like to schedule a meeting with us in advance, you can contact us directly here:
If you require further information, please do not hesitate to get in touch with us: https://cetecomadvanced.com/en/contact/.