VCCI Rule V-2 no longer valid from 29.03.
EMC tests must be carried out from April onwards in accordance with Rule 32-1.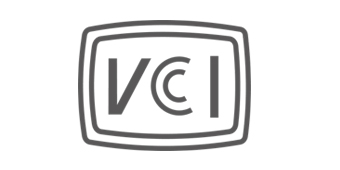 The Japanese authority VCCI announced at the end of December that there will be a change in the EMC test specifications for emission tests (radiated and conducted).
As of 01.04.2019, only tests based on the requirements of VCCI Rule 32-1, which is based on CISPR 32, will be accepted. Until now, the tests could also be carried out in accordance with VCCI Rule V-2, whereby the V-2 loses its validity from 29.03.2019 onwards and applications for product registrations containing measurements in accordance with V-2 are no longer accepted.
With this decision, the authority aligns the test specifications with the European EN 55032. However, the tests for VCCI approval must be performed at 100 volts with 50 and 60 Hz.
You can view the official communication of the VCCI here.
In case of any questions regarding VCCI certification or EMC testing, feel free to get in touch with us.