New verification of conformity (VoC) for Morocco
Since June 20, all regulated products require a certificate of conformity.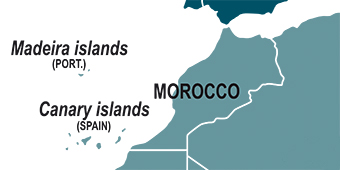 In order to protect the consumers in Morocco from substandard products and to assure safe and quality approved products entering the Moroccan market, the Moroccan Ministry of Industry, Trade, Green and Digital Economy (MICEVN) has implemented a Verification of Conformity (VoC) program.
Specific consumer and industrial products to be imported shall undergo testing according to local NM-standards, which are partially harmonized with ISO- or EN-standards. A pre-shipment inspection needs to be performed either in the country of origin/export or on Moroccan territory (Destination Inspection) – depending on the regulated products category. In both cases, the conformity assessment concludes with a Certificate of Conformity (CoC) – demonstrating that the products meet the applicable standards and regulations. Three different certification routes may be chosen from, according to the nature and frequency of imports.
Effective from 20th June, all regulated products entering the Moroccan market will require a Certificate of Conformity (CoC).
If you have any further questions, please do not hesitate to contact us directly: https://cetecomadvanced.com/en/contact/.