New CERT version 1.82.0 released
The release includes numerous updates and improvements that make working with the tool even more intuitive and easier.
A single online database with all information required for the planning process of a global approval as well as for efficient certificate management. This makes our tool CERT the answer to all your certificate and accreditation management challenges.
However, as is almost always the case with software solutions, CERT is constantly being adapted, improved and optimized to meet the needs of our customers.
This Thursday, we released CERT version 1.82.0, which contains a large number of changes.
Beside UI/UX improvements supposed to enhance and ease navigation in the requirements tabs, the new version also includes a redesigned news widget.

Furthermore, the export options for reports on your radio homologations have been enhanced and the handling of widgets has been improved.
Last but not least, the readability of notes and remarks within the frequency area has been improved. With the new version, all the information is also available as a new column in the frequency grid. This allows users to search for specific keywords in any of the notes and remarks. Furthermore, each text can be accessed more quickly, without opening the whole detail window.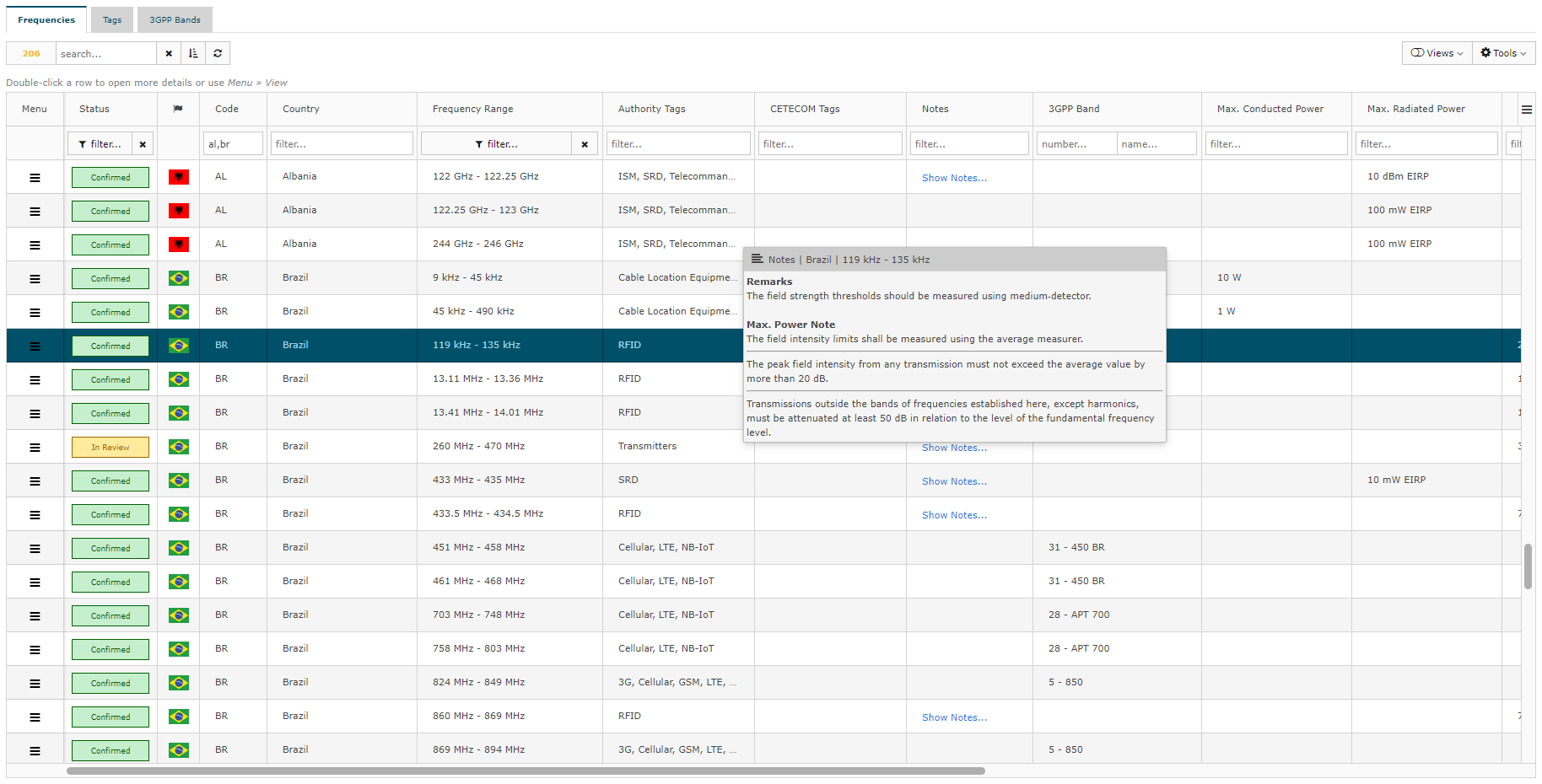 CERT combines the useful functions of an approval management software with the advantages of a digital solution for clear project management – and is thus your guarantee for effective certificate management and monitoring. CERT simplifies your processes and gives you a transparent view of all your planned, ongoing and completed projects at cetecom advanced at any time.
You are interested in CERT? Please find more information as well as an option for a free demo here.
In case of any questions, feel free to get in touch with us: mail@cetecomadvanced.com / +49 2054 9519 0