CETECOM receives TISAX certification
We thus confirm our role as a trusted partner to the automotive industry.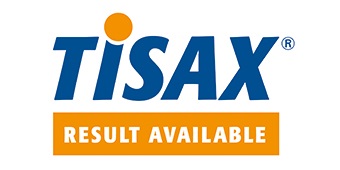 At the beginning of April, our location in Essen reached another milestone as a partner to the automotive industry. We received TISAX (Trusted Information Security Assessment Exchange) certification and can thus demonstrate work processes and exchange mechanisms that meet TISAX requirements.
What exactly is TISAX?
TISAX is a testing and exchange mechanism of test results, developed in the ENX Association according to the industry-specific standard VDA-ISA. The standard concerns the secure processing of information from business partners, the protection of prototypes and data protection in accordance with the General Data Protection Regulation (GDPR) for potential business transactions between car manufacturers and their service providers or suppliers.
With TISAX, the ENX Association supports the joint acceptance of Information Security Assessments in the automotive industry on behalf of the VDA. The TISAX assessments are performed by accredited auditors who prove their qualification at regular intervals.
CETECOM as a partner for the automotive industry
With the TISAX accreditation we underline the importance of the automotive industry for our service portfolio, which includes eCall and ERA-GLONASS certifications as well as EMC tests according to OEM standards and regulatory radio tests and international market approvals.
Do you have questions about TISAX or would you like to have your product tested and certified?
Do not hesitate to contact us directly: https://cetecomadvanced.com/en/contact/