Algeria – Certificate of conformity required for previously exempted devices
Manufacturers are required to issue several documents for market approval.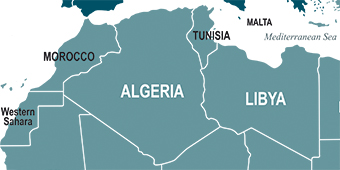 The ANF, responsible for defining rules and regulations for radio devices in Algeria, announced the requirement of Certificate of Conformity (CoC) for short-range devices, operating in 433 MHz, 2.4 GHz and 5 GHz spectrum. 
The requirements are related to several documents that need to be issued: 
Declaration of conformity, signed and stamped in all pages (Original, hard copy)

 

Signed and stamped relocation or manufacturing letter (Original, hard copy) 

 

Signed and stamped authorization signature letter (Original, hard copy), which has to be sent directly from the manufacturer to ANF.  

 

One test sample

 

Test reports including: EMC, RF, Safety, SAR

 

Data-sheet of the device

 

External and internal photos

 

User Manual

 
We have prepared further information on the market approval for Algeria on the corresponding subpage for you. 
If you have any further questions, please do not hesitate to contact us directly: https://cetecomadvanced.com/en/contact/.