Accredited test reports according to AS/NZ 62368.1:2018 by CETECOM
New safety standard for Australia and New Zealand has been valid since the beginning of the year.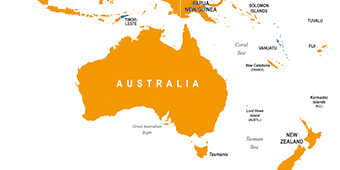 In February of this year, we had already reported that the Australian Communications and Media Authority (ACMA) had defined a new standard for electrical safety testing for market approval of technical products in Australia and New Zealand.
The specifications from the AS/NZ 62368.1:2018 standard have already been valid since the beginning of the year, even though the authority has granted manufacturers a transitional period until February 2022 during which the old AS/NZ 60950-1:2011 standard can still be applied.
We at CETECOM have already aligned our accreditations in the field of electrical safety with the new and already valid standard. In addition to tests according to the previous standard, we were able to issue accredited test reports based on AS/NZ 62368.1:2018, which were recognized and accepted by the ACMA.
On our website you will also find additional information on our range of services relating to electrical safety, as well as our general portfolio relating to product testing and product certification.
If you require further information, please do not hesitate to contact us: https://cetecomadvanced.com/en/contact/.