Paraguay – Resolution 1269/2020 for RFID, SRD and LPWAN equipment issued
The resolution permits the use of the 918 - 928 MHz frequency range.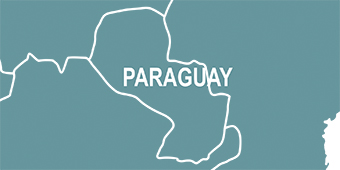 The responsible authority Comisión Nacional de Telecomunicaciones (CONATEL) has recently announced the release of Resolución 1269/2020, which updates the National Frequency Allocation Plan with regards to radio frequency identification equipment (RFID), short-range radio communication devices (SRD) and low-power area networks (LPWAN) devices in Paraguay.
Resolución 1269/2020 permits the use of the 918 – 928 MHz frequency range for such devices, while establishing the operating conditions and procedures for the authorization of such equipment in Paraguay.
If manufacturers wish to use this frequency band, a label on the device or a statement in the User Manual will be required, to state the following:
"En Paraguay, este equipo deberá ser configurado para operar con las limitaciones establecidas en la norma Técnica NTC-RF-918:2020 de la CONATEL".
The power limits for such devices are as follows:
RFID Antenna beam width:

<=1W ERP | no restriction
1W <= 2W ERP | <= 180°
2W <= 4W ERP | <= 90°
SRD & LPWAN FHSS: 2W ERP
Digital modulation: 2W ERP
Other: 50mV/m (-1.23dBm) ERP
We have prepared further information on the market approval for Paraguay on the corresponding subpage for you.
If you have any further questions, please do not hesitate to contact us directly: https://cetecomadvanced.com/en/contact/.