Mexico – NOM-001-SCFI-2018 to be implemented later.
Due to the Covid-19 pandemic, the implementation will be postponed until August 14, 2020.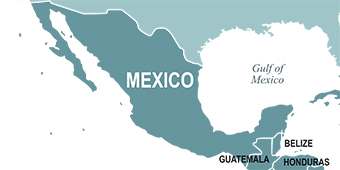 Update: The CCONNSE has announced that due to the Covid-19 pandemic, the implementation will be postponed until August 14, 2020.
The Mexican CCONNSE (National Advisory Committee for Standardization of the Ministry of Economy) approved the Official Mexican Standard NOM-001-SCFI-2018, "Electronic Devices – Safety Requirements and Test Methods", which cancels NOM-001-SCFI-1993, which is the major regulatory change to guarantee security aspects and effectively achieve the ideal instrument for the protection of consumer interests in Mexico.
Involved applications:
Electronic equipment that is manufactured, imported, marketed, distributed or leased in Mexico, with the central objective of preventing risks to consumers and their assets.
Appliances that use the electrical energy of the public service for their supply, with single-phase supply voltages up to 277 V AC at 60 Hz and / or three-phase voltages up to 480 V ac between lines at 60 Hz; as well as other energy sources, such as cells, batteries, accumulators, self-generation and alternative power sources up to 500 V DC
New, second-line, discontinued, rebuilt, reconditioned, used or second-hand electronic equipment.
Important changes:
The new lead time for the issuance of a test report will be increased.
All devices working with Solar Energy will be tested now under this new standard. However they will be analyzed per request.
This new Standard includes devices that are also covered under NOM-019-SCFI-1998.
This means if the HS Code considers 2 Standards, samples must be tested under both.
All testing methods will now be destructive to any sample received. Take into consideration that all NOM-001 testing will be done to components mainly, so electronic cards will be tested also and destroyed.
Further information on the market approval in Mexico can be found on the corresponding subpage.
If you have any questions, please do not hesitate to contact us directly: https://cetecomadvanced.com/en/contact/