Market approval in Belarus now requires on-site testing.
Products are now labeled with a national conformity mark.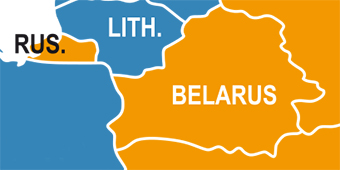 In order to obtain market approval for Belarus, manufacturers of products with radio technologies must comply with the technical regulation TR 2018/024/BY, which was decreed by the Belarusian Council of Ministers. In principle, it is still possible to obtain EMC and safety approvals within the framework of the respective regulations of the Eurasian Customs Union (EACU) if required.
In addition, a national MoC approval has been necessary so far, which in most cases has been based on tests in accordance with the Radio Equipment Directive for CE marking. Since January 1, 2019, this procedure is no longer possible with regard to the MoC approval, since the technical regulation requires immediate on-site testing and the affixing of the national conformity label, and test reports based on the RED are no longer sufficient for MoC approval.
For manufacturers who want to market their products in Belarus and who are not exempt from the regulation regarding conformity testing, this results in increased efforts for market approval.
In case of any questions, feel free to get in touch with us.