EU – Medical Device Regulation postponed
MDR was meant to come into force from May 26, 2020.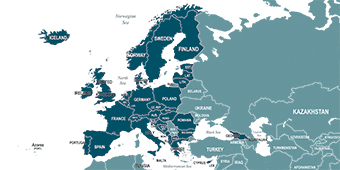 The European Commission adopted Regulation (EU) 2020/561 on April 23, 2020. This Regulation amends Medical Devices Regulation (MDR) (EU) 2017/745 and postponed the dates of its application.
Initially, the MDR was meant to come into force from May 26, 2020. The MDR is more comprehensive and detailed in comparison with the Medical Device Directives (MDD) and contains 123 articles and 17 annexes.
Considering the current situation in the world with regards to COVID-19 outbreak and the need of vitally important medical devices, the European Commission adopted a proposal to postpone by one year the date of application of the Medical Devices Regulation. These actions will allow Member States, health organization as well as business entities to fight against the COVID-19 pandemic more effectively.
Thus, Directive 90/385/EEC and Directive 93/42/EEC are still valid.
Please note, certificates issued by notified bodies in accordance with Directives 90/385/EEC and 93/42/EEC from 25 May 2017 will remain valid until their date of expiry. However, they must be canceled at the latest on May 27, 2024.
If you have any further questions, please do not hesitate to contact us directly: https://cetecomadvanced.com/en/contact/.