EMC testing for medical devices
Emission and immunity tests.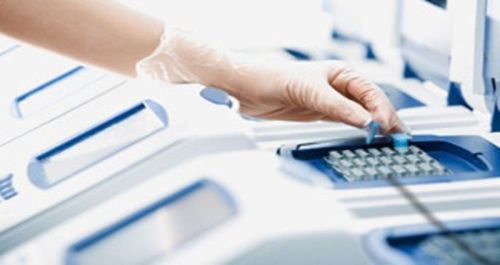 The ability of a technical device not to interfere with other devices by electrical or electromagnetic effects or to be interfered which is known as electromagnetic compatibility. Within the scope of electromagnetic compatibility tests (EMC tests), the focus is therefore on the representation and ultimately the elimination of electromagnetic disturbances. A task which, especially in the medical field, has been given special significance with the conversion to the Medical Devices Directive (93/42 / EEC / 2007/42 / EC), reflected in standard IEC 60601-1-2, 4th Edition.
As CETECOM, we are accredited by the ZLG, the Central Office of the Federal States for Health Protection with regard to Medicinal Products and Medical Devices in Germany, for conducting EMC tests for technical medical devices in accordance with the guidelines and standards of Directive IEC 60601-1-2, 4th edition and can therefore offer EMC test services for electrical medical devices. The tests are related to active medical devices and compliance within the limits for interference emission and immunity.
However, these tests for medical devices are only part of our service portfolio for EMC tests. In addition to tests for the medical sector, we also offer regulatory EMC tests, EMC tests for the automotive industry and mechanical engineering.
If you require further information, please do not hesitate to get in touch with us: https://cetecomadvanced.com/en/contact/.