Efficient approval for your product with radar technology in the frequency ranges 76 – 77 GHz and 77 – 81 GHz
With our approval packages, you receive certification for your product - efficiently and cost-effective.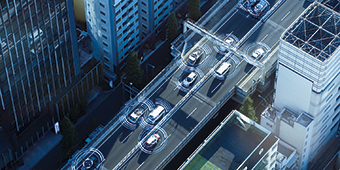 Radar refers to the ability to use radio waves to measure the distance, angle and relative speed of objects and is used in modern vehicle safety systems in conjunction with cameras, ultrasound and other sensors. Information about the environment of a vehicle can be obtained, so that adaptive cruise control, cross traffic alarm systems, blind spot detection or lane change assistance systems, among others, work with radar technology.
The frequency ranges 76 – 77 GHz or 77 – 81 GHz are mainly used for these applications.
Within the scope of our radar product packages we offer you efficient access to the core markets of Europe, USA and Canada. If you need additional certifications for other target markets, we can expand our product package to potentially over 200 countries based on your requirements. And this at favorable package prices.
Benefit from our many years of experience in the field of radar and get fast and reliable access to your target markets for your product.
Start your next approval with CETECOM!
P.S.: We also offer other product packages, e.g. for devices using for keyless entry functionality in the 315 and 433 MHz and 3.1 to 10.6 GHz frequency ranges.