Merger under the RWTÜV Group umbrella
Telecommunications experts CETECOM and CTC advanced form joint company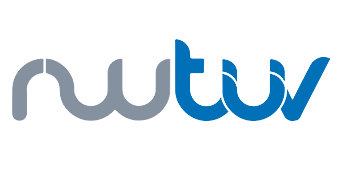 RWTÜV Group is a group of companies with the values of a medium-sized enterprise and 150 years of tradition. Founded in 1872, the Group operates on the market primarily in the promising business fields of Telecommunications & IT, Energy & Environment and Insurance Services.
"We are making targeted investments in the exciting future markets of cutting-edge telecommunications technologies and demanding entrepreneurship from our subsidiaries," explains Thomas Biedermann, CEO of RWTÜV Group. "In the interest of our customers, we provide expertise from our companies for their best benefit. That's why we helped drive the merger of our subsidiaries CETECOM GmbH and CTC advanced GmbH to form cetecom advanced GmbH on January 1, 2023."
The two specialists for testing and certification of electronic products with or without radio interfaces have been benchmarks in their industry for 25 years. The now combined expertise and shared resources within the RWTÜV Group will lead to greater efficiency and more opportunities for growth – and offer customers with global testing and approval regimes a strategic advantage through smooth access to worldwide markets. And in Germany, the two locations will be able to access the extensive global network and the comprehensive range of diverse laboratory and certification services more quickly and easier in the future.
Thomas Biedermann adds: "We strongly support this merger because it will result in a powerful company with more than 250 committed and competent employees, with locations in Essen and Saarbrucken and foreign subsidiaries in the USA, Japan and South Korea. We are convinced of its success."
The new company cetecom advanced GmbH forms a strong network in the RWTÜV Group with the other partners
Van Ameyde (worldwide operating insurer and IT service provider for the insurance industry)
CONSULECTRA (consulting and planning company for energy customers)
Enoplan (specialist for tasks in the energy sector)
IB Nordhorn (technical building equipment)
G+N Consult (project management of real estate construction projects)
MN I Mörbitz Nordhorn Ingenieure (consulting and planning company for building technology)
APRO GmbH (consulting company for IT security and data protection)
as well as the shareholdings TÜV NORD GROUP (testing and insprection company) and ENSUN GmbH (platform for technology scouting).