Chile – SUBTEL updates type approval requirements
SUBTEL certification is required for a market approval in Chile.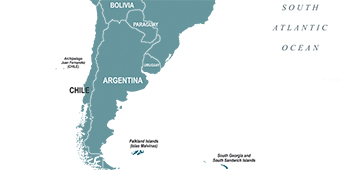 An approval for products with radio technologies for the Chilean market is based on a certification issued by the related authority Subsecretaria de Telecommunicaciones (SUBTEL).
SUBTEL now has released "Protocolo de Certificación de Equipos de Alcance Reducido, Año 2020", a document that explains the updated requirements to obtain type approval in Chile.
The major updates are:
Test Reports submitted to Subtel must include the model for which the application is being submitted. The impact of this requirement is that it will no longer be possible to approve a host system using the test reports from the internal module(s)
Subtel will now issue type approval certificates for modules
SAR test reports are required
As part of our certification services, we coordinate the entire SUBTEL certification for you. We can perform the for the certification required testing in our laboratories, and our experienced certification team then handles the full certification process, ensuring an efficient approval process for rapid approval in the Chilean market.
In case of any questions, feel free to get in touch with us: https://cetecomadvanced.com/en/contact/