Indian Authority TEC publishes new approval process
Market approval is now available via the MTCTE portal.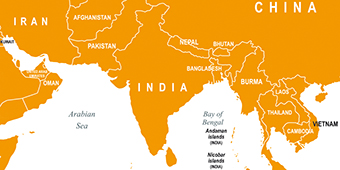 The Indian Telecommunication Engineering Center (TEC) has recently published a new approval process for Telecom equipment, which is now valid. The authority has published the MTCTE portal, which serves as a new, binding basis for TEC certification and market approval in India.
The new approval process currently applies to two product classes or six device types:
1) Equipment covered under SCS (Simplified Certification Scheme):
2-wire telecom equipment like telephone systems, Payphones, Electronic telephone Instruments, Key telephone Systems, 2-line feature phones, coin box telephones, Terminals for connecting to PSTN, CLIP phones
Modems
G3 Fax Machines
ISDN CPE
2) Equipment covered under GCS (General Certification Scheme):
It is important here that all products falling into these categories must be approved in accordance with the new TEC process by October 1, 2019. Otherwise, it will no longer be possible to market these products in India. The authority also points out that ILAC test reports can still be used for the new approval process until March 30, 2020.
It is also pointed out that further product groups will be added to the new certification process in the near future and that this process will then be binding for the new groups.
If you need further information or if you would like us to help you with the approval via the new MTCTE portal, please do not hesitate to contact us directly: https://cetecomadvanced.com/en/contact/