CETECOM expedites 5G approvals with dual capability OTA test chamber for FR1 and FR2 frequencies
Recently commissioned EMITE anechoic chamber for FR1 and FR2 tests is the first in the US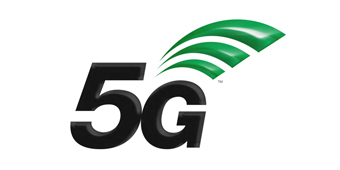 We are happy to announce the availability of Over-The-Air (OTA) testing for FR1 and FR2 frequency bands together, in a new EMITE HE300 test chamber recently commissioned at our Silicon Valley location.
This chamber is uniquely capable of testing from 600 MHz to 7.25 GHz in FR1, and 24.25 to 40 GHz in FR2 or mmWave frequencies, and is the first of its kind to be installed in a test and certification lab in the USA.
The chamber has carrier approval for 5G NR certification services.
It provides measurements of antenna gain, efficiency, directivity, polarization and beam characteristics for frequencies from 0.6 to 110 GHz, and can support 5G frequencies below 7.125 GHz and mmWave (24 to 40 GHz) standardized testing in accordance with 3GPP TR38.810, TR37.842 and TR38.521 specifications.
Due to carriers' plans to expand FR1 testing, CETECOM is actively increasing its  capacity to support the latest technologies, specifically VoNR (Voice over New Radio). This increases CETECOM's overall OTA test capacity for FR1 and FR2. CETECOM is making this investment as US carriers roll-out increased network capacity and bandwidth using C-band and mmWave FR2 frequencies, and the rollout of 5G voice and data services in the Americas gathers pace.
Commenting, Norm Smith, Director Sales and Marketing for CETECOM Inc says:
"Despite the pandemic, in 2021 we saw an increase in demand for 5G OTA testing from our customers. CETECOM is investing to add more test capacity to its Milpitas location putting it on track to become the largest 5G OTA CTIA accredited test site in Silicon Valley. By adding FR1 and FR2 capability in one chamber we will have increased flexibility to meet our customer's 5G test needs.
Commenting for EMITE, CEO David A. Sánchez-Hernández says:
"EMITE is delighted to complete the commission of the newest H300 Anechoic Chamber to support CETECOM on their vision and to help them with their 5G RF OTA testing in FR1 and in FR2 (mmWave). CETECOM and EMITE share a common goal in providing the most useful and reliable solutions that enable our customers to perform their OTA testing."
Are you interested in OTA testing or do you need more information about 5G? Do not hesitate to contact us directly: https://cetecomadvanced.com/en/contact/