Wi-Fi CERTIFIED 6™ approval by CETECOM
Wi-Fi Alliance® launches certification program for Wi-Fi 6.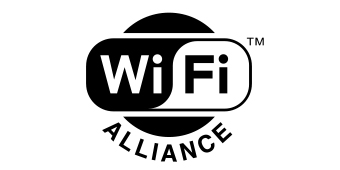 At the end of last year, the Wi-Fi Alliance® announced an extensive update that included the introduction of Wi-Fi 6 and the renaming of previous Wi-Fi standards. With the introduction of Wi-Fi 6 comes the Wi-Fi 6 certification program, which was announced in the communication at that time for the year 2019. Wi-Fi CERTIFIED 6™ provides the foundation for a variety of current and new applications, from streaming ultra-high-definition movies to business-critical business applications that require high bandwidth and low latency.
The Wi-Fi Alliance® announced the launch of the Wi-Fi 6 Certification Program yesterday, Monday, and we are proud to be one of the first laboratories in the world to offer all services related to the Wi-Fi CERTIFIED 6™ Certification Program.
As a Wi-Fi Alliance® Authorized Test Lab with our laboratory in Milpitas (Silicon Valley), we are accredited to provide testing for specific Wi-Fi Alliance programs designed to ensure good quality and interoperability, including most recently Wi-Fi CERTIFIED 6™.
Key advantages of Wi-Fi 6 include orthogonal frequency division multiple access (OFDMA), multi-user multiple input, multiple output (MU-MIMO) and transmit beamforming to improve signal performance.
In addition to approval in accordance with the requirements of the Wi-Fi Alliance®, regulatory testing of Wi-Fi products is also necessary. We also carry out these tests in our laboratories and can therefore offer our customers an all-round service for the approval of products with wireless technologies including certification services.
If you require further information, please do not hesitate to get in touch with us: https://cetecomadvanced.com/en/contact/.