Visa accredits CETECOM for additional VSDC functional tests
Visa has accredited CETECOM to perform VSDC functional tests, including VIS.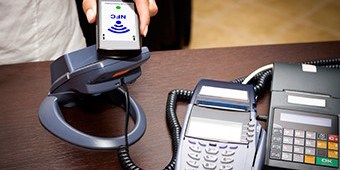 CETECOM, the premier wireless test and certification lab, is known for its excellent service portfolio. This wide range of services has now been extended as Visa accredited CETECOM to perform Visa Integrated Circuit Card Specification (VIS) testing the full scope of Card products with the Visa Smart Debit/Credit (VSDC) accreditation.
CETECOM is now able to support Visa Vendors with an extensive service portfolio for all Visa Card products:
Visa Contact Card tests (L1 Contact Interface + VIS)
Visa Contactless Card Tests (Type A and B Interface and qVSDC / MSD)
Visa Dual Interface Card Tests (Visa Contact and Contactless Card tests)
This Visa accreditation extends the CETECOM testing and certification services for Visa which rounds up CETECOM's SmartCard testing services.