The use of private networks in industrial environments
Optimal networking depends on various factors.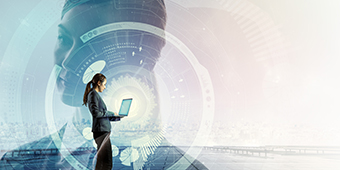 The connectivity of industrial production continues to progress inexorably and brings with it enormous efficiency gains. The possible applications for networked devices in the industrial environment are manifold and varied, but require a stable and functioning network for sufficient connectivity of the devices.
In order to guarantee the availability and functionality of the network, more and more industrial companies are opting for a private LTE/5G network for their production environment.
What are the advantages of a private 5G/LTE network?
The cellular network is completely under the control of the manufacturer and operates in a licensed frequency range that cannot be disturbed by external influences. This results in a multitude of operational advantages:
High reliability of the network
Minimum latency times
High level of security with regard to external influence and data protection
Control over possible hardware updates
Access to ever-improving technology
The challenges of using private networks?
In addition to the monetary aspect (costs for the use of a licensed spectrum), there is the challenge of connectivity problems, as production halls do not offer the ideal conditions for connectivity. Many devices in the network, covering large areas with a very high proportion of interfering metal could lead to performance issues.
The services of CETECOM
All parties involved agree on one thing. The connectivity of the industrial environment can only function successfully if sufficient, secure and area-wide connectivity can be achieved so that all production steps are optimally connected with each other.
In this context, we help in a variety of ways:
Evaluation of the performance of devices in the network (antenna efficiency, receiver sensitivity)
Testing compliance with standards that go beyond simple regulatory minimum requirements (3GPP protocol features)
Should you require further information or have any queries, please do not hesitate to contact us directly: https://cetecomadvanced.com/en/contact/