The CETECOM Knowledge Center as a central platform for know-how around testing and certification of wireless products
With more than 150 entries, we offer multi-layered information on the market approval of radio products.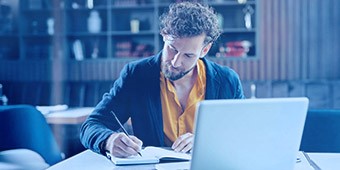 A little more than two years ago, we created the Knowledge Center on the CETECOM website. The idea behind this platform was to collect and provide information and know-how around the topic of testing and approval of products with radio technologies.
What was just an idea in the beginning and it did not seem clear to what extent this topic would be accepted, we now proudly look at a variety of materials and more than 10,000 visits, downloads and registrations of the provided content.
With a total of 23 webinar recordings, seven white papers and more than 120 news articles on the subject of testing and certifying products with wireless technologies, we have succeeded in creating a central point of contact for knowledge transfer.
At this point we would also like to say thank you. Thank you for your interest, your participation, your questions and your downloads.
We see your feedback as an incentive and will continue to publish new material on a weekly basis.
Visit our Knowledge Center or subscribe to our newsletter to never miss a publication. It's worth it.