Rohde & Schwarz E112 test system validation by CETECOM
CETECOM once again confirms its know-how leadership in the field of E112.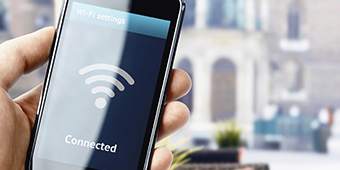 The Delegated Regulation (EU) 2019/320 activates Article 3(3)(g) of the Radio Equipment Directive (RED) 2014/53/EU. It requires smartphone vendors to demonstrate compliance with Galileo, Wi-Fi and AML (Advanced Mobile Location) in order to sell devices on the European market, from March 17, 2022 onwards.
The motivation for E112 is to provide the caller location information to emergency services, which will allow emergency responders to get to the scene of an accident faster.
CETECOM has successfully completed the system validation of the Rohde & Schwarz E112 test solutions for the GNSS and AML tests in the clauses 5 and 6 of the E112 guidelines document. The R&S TS-LBS equipped with a new software-based extension is the first E112 test solution worldwide , which has been validated by an independent test laboratory, and CETECOM is the first test and certification service provider with access to those validated E112 test solutions.
Due to the good cooperation between Rohde & Schwarz and CETECOM, even the most challenging E112 test cases (OSNMA and AML HTTPS) were successfully performed with multiple implementations (from different GNSS chipset vendors) and the AML core specification ETSI TS 103 625 was corrected in relevant places.
CETECOM has been using the Rohde & Schwarz test solutions for some time now and is already helping a large number of mobile device manufacturers to meet the EU deadline of March 17, 2022 for E112 approval. For more information about the validated test systems, click here.
"We are know-how leaders in the field of E112 testing and certification and work together with our customers at full speed to ensure efficient approval of their devices," explains Markus Ridder, technical managing director at CETECOM. "The Rohde & Schwarz test systems enabled us to overcome the challenges associated with testing at an early stage."
"We at Rohde & Schwarz have been quick to respond to the new E112 conformance requirements by the European Commission due to our pursuit for a safer and connected world," comments Alexander Pabst, Vice President Market Segment Wireless Communications at Rohde & Schwarz. "Our close cooperation with CETECOM will support smartphone vendors to show RED compliance and secure their market access within the EU."
For more information on E112, click here or have a look at the recorded version of our E112 webinar.
If you have any questions, please do not hesitate to contact us directly: https://cetecomadvanced.com/en/contact/