MoC certification for a market approval in Israel
An MoC certification is the prerequisite for market approval in Israel.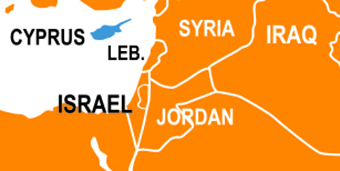 The market approval of products with built-in wireless technologies for Israel depends on an MoC certification. This regulatory approval is issued by the Israeli Ministry of Communications (MoC) and is valid for five years. At the end of the approval period, a full recertification of the product is required, regardless of whether the product has been technically altered. After five years, the manufacturer will not be able to continue to distribute the product in Israel.
The MoC certification is based on the requirements of the Radio Equipment Directive (RED) for market approval in Europe. The MoC therefore also accepts test reports that have been created for a CE marking, so that local tests in an Israeli laboratory are not necessary. This reduces the effort for manufacturers who need to plan between ten and twelve weeks for an MoC certification. At the end of the certification process, however, a local representative from Israel has to be involved.
Following a successful product approval by the authority, the manufacturer is required to label its product for the Israeli market with the MoC approval label. Only for very small products where the readability of the logo, which must be displayed together with the "IMoC Approval Number", is limited, an evasion to the packaging or the user manual is possible. The "IMoC Approval Number" is also issued by the MoC as part of the approval process.
As part of our services, we offer you full certification for the Israeli market. We carry out the necessary tests in our own laboratories and our experienced certification team takes on the coordination with the local representative for an efficient MoC certification for the Israeli market.
On our website you will find more information about our full testing and certification services. You can also find further information on the specifications for MinTIC/CRC certification and the associated certification label, as well as many other approval regimes in our certification database CETECOM CERT.
Other articles of this series: