Further CTIA recognition for OTA test services
Renewed confirmation of our competence in the field of OTA testing.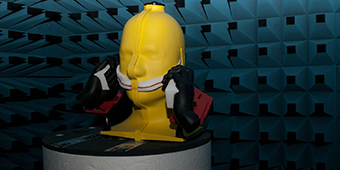 As part of the ongoing development and expansion of our service portfolio, we have received good news from CTIA. The CETECOM laboratory in Essen (Germany) has been approved to test according to the CTIA and Wi-Fi Alliance Test Plan for RF performance evaluation of Wi-Fi Mobile Converged Devices revision 2.1.x.
Following the recognition for the latest CTIA OTA Test Plan 3.8.2, this approval is a further confirmation of our expertise and technical capabilities in the field of OTA.
If you need further information about OTA services or other testing services for technical products, please do not hesitate to contact us directly: https://cetecomadvanced.com/en/contact/