Efficient and transparent market approval for your products
Modern approval management for over 200 countries and regulatory regimes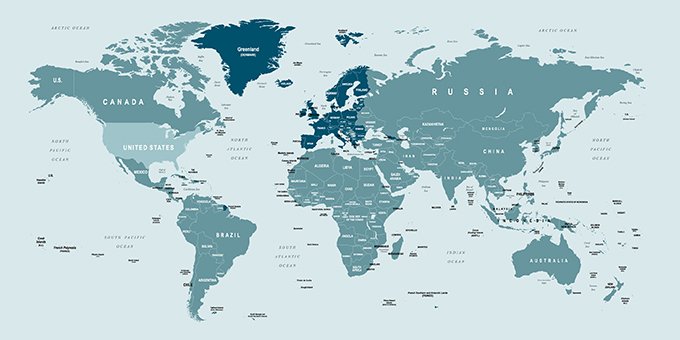 The market approval of products with wireless technologies is subject to very different requirements depending on the country. There is no single product certification program that allows manufacturers to approve a product worldwide.
With us, you can obtain efficient and cost-effective approval of your products with radio technologies for each of your target markets. As a recognized contact for the authorities, we take over the project management for market approval for more than 200 countries and approval regimes. Our multinational teams of regulatory specialists leverage our long-standing contacts with official regulatory bodies worldwide and apply their experience in successful regulatory approval.
The certification processes are accompanied by our digital project management tool CETECOM CERT, which provides you with a constant overview of the current status of your projects and enables you to monitor the certificates after completion.
International market approval for over 200 countries and approval regimes
We shed light on the international certification jungle and accompany you comprehensively on the way to market approval. In addition to the preceding regulatory tests for devices with radio technology, an approval process through us can begin with research on necessary documentation and certificates for approval in the target countries.
Our certification team in all locations then takes over project management for you during the approval process and is the focus point in the exchange between authorities, local representatives and you as the customer. Our team takes on a variety of tasks that simplify the path to approval for you:
Country- and market-specific analysis of regulatory requirements and the resulting approval strategy
Evaluation of existing documentation for the preparation and submission of test results and approval applications
Review and coordination of scheduling as well as local technical support and guidance for on-site testing required in some countries
Translations
 Let us manage the approval process for your target markets to ensure timely launch of their products for over 200 countries and approval regimes: fast, efficient and targeted.
Internal certification bodies
In some target countries, for example, CE marking or FCC certification serve as the basis for market approval. Our own internal certification bodies (e.g. Notified Body and Telecommunication Certification Body) issue the necessary documentation after the preceding tests and thus open the way for a simplified approval in countries that define the Radio Equipment Directive (RED) or the FCC specifications as a basis.
CETECOM CERT – Digital support of our efficient processes
Our innovative tool CERT provides you with a complete and transparent overview of all your projects at CETECOM – before, during and after approval.

Project overview
Current status, next steps, open items, outstanding documents and deadlines. All these information are available in the project overview – for each of your projects and at any time.
In addition, the tool enables easy exchange of necessary information and documents via 2-way communication directly in CERT.
Approval management
With a traffic light system and automated reports, we inform you if there is a need for action regarding your certificates.
Quickly request a re-certification via CETECOM from within the system and always have your certificates under control
CETECOM CERT fulfills every requirement of a modern project management tool and gives you a variety of options to make your certification project as efficient as possible.
So with us, you get efficient and transparent market approval for your products and modern approval management for over 200 countries and approval regimes.
Get in touch with us: https://cetecomadvanced.com/en/contact/