Cybersecurity testing at cetecom advanced
cetecom advanced offers a wide range of services to make your products safer.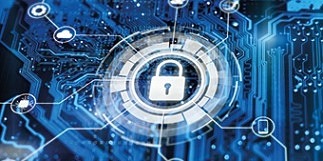 The security of wireless devices has been in focus for a while now and manufacturers have to deal with potential cyber attacks on their connected products and components. The EU has also responded to this threat, requiring manufacturers to test their products for the new cybersecurity requirements starting August 1, 2024, and to declare compliance with Delegated Regulation EU 2022/30.
Both CTC advanced and CETECOM have addressed the issue of cybersecurity at an early stage and can already advise customers and help them make their products more secure.
Due to an increased competence in the course of the merger to cetecom advanced, we are even better positioned for the topic of cybersecurity as of January 2023 and offer you a variety of possibilities to increase the security of your products:
Testing according to ETSI EN 303 645, ETSI TS 103 701 and ETSI TR 103 621.
Testing and evaluation according to Regulation (EU) 2022/30 – RED Aricle 3.3, sections (d), (e) and (f)
Approvals according to CTIA Cybersecurity Certification Test Plan for IoT devices
Issuance of the "CSC – CyberSecurity Certified" label
Thus, cetecom advanced offers various possibilities to support you on the way to security of your connected devices.
Would you like to learn more about cetecom advanced and our cybersecurity services? Please contact us: mail@cetecomadvanced.com.