CETECOM USA selects Anritsu MT8000A test station for 5G device verification
With this investment, we continue to improve our 5G testing capabilities.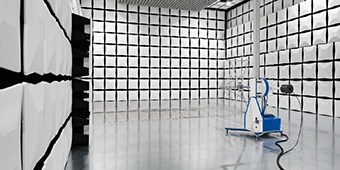 We are proud to announce that we continue to invest in 5G technology at our laboratory in Milpitas (Silicon Valley, USA), and therefore continue to be a partner to our customers in testing and certifying devices with the latest radio technologies. We have purchased the Anritsu Radio Communication Test Station MT8000A with modular configurations that allows an efficient expansion of our 5G testing services from Sub 6Ghz FR1, to millimeter FR2 testing.
"Anritsu is committed to supporting 5G by developing test solutions for each stage of the 5G ecosystem just as we have for 4G. An example of that emphasis is the MT8000A, which is a versatile and scalable test platform that supports RF and protocol tests for sub-6 GHz and millimeter wave (mmWave)." said Paul Innis, Vice President and General Manager of Anritsu Company.
"With this investment we are positioning our laboratory for the future with the latest technology in 5G and are proud to be one of the first test labs in Silicon Valley to be able to offer our customers a 5G service portfolio so early." adds CETECOM USA CEO Vern Stevenson.
CETECOM will continue to invest in 5G test technology for other global laboratories to make sure we are positioned to provide the well-known CETECOM service for testing and certification of radio devices.
For further information, please contact us at: https://cetecomadvanced.com/en/contact/