CETECOM joins ETSI Specialist Task Forces Group for Next Generation eCall
STF works on Next Generation eCall interoperability test specification.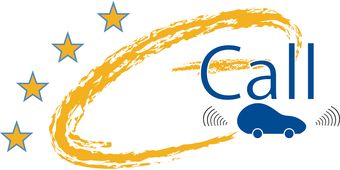 A CETECOM representative has been nominated by the European Telecommunications Standards Institute (ETSI) to join the Specialist Task Forces (STF) group for eCall to work on the challenges of Next Generation eCall interoperability.
Next Generation eCall, based on LTE/IMS eCall and offering unlimited data, multimedia and two-way data, is defined as the next evolution of the eCall technology and will be the subject of future EU regulation.
CETECOM – nominated as the only designated technical service for eCall – will work in the STF to maintain the support of eCall test activities, with the objective of interoperability as a key factor to enable the use of new technologies. The work group will therefore contribute to the effort of testing and validation of eCall solutions with the goal to bring the eCall systems to a stage where end users trust the provided services. In the past years, CETECOM already contributed to the following eCall test specifications:
ETSI TS 103 412 Pan-European eCall end to end and in-band modem conformance testing; Prose test specification
ETSI TS 103 428 eCall HLAP Interoperability Testing
ETSI TS 103 543 Pan-European eCall In-Vehicle Systems; Guidelines for IVS conformity assessment
Our nomination into this ETSI Specialist Task Forces work group once again underlines our extraordinary expertise in the eCall approval process and years of technical know-how. We were designated as a technical service for eCall in August 2017 by the German Federal Motor Transport Authority (KBA) and were the first laboratory in Europe to offer and carry out eCall testing and certification. Likewise, we were the first laboratory designated by the KBA as a technical service for the regulation UN–R 144.
If you have any questions or require further information, please do not hesitate to contact us directly: https://cetecomadvanced.com/en/contact/