CETECOM further extends payment testing portfolio with new VISA accreditation
CETECOM receives VISA accreditation for VCPS functional tests in Korea.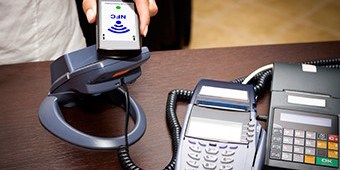 CETECOM is already been known for its excellent SmartCard service portfolio. This wide range of services has now been extended as Visa accredited CETECOM to perform Visa Contactless Payment Specification (VCPS) functional tests in our laboratory in Korea. 
This new Visa Terminal Product accreditation relates to the testing for 
Quick Visa Smart Debit/Credit (qVSDC)

 

Magnetic Stripe Data (MSD)

 

Cross Testing

 
and improves the CETECOM testing and certification services for VISA in Korea which already includes Visa Chip Card Testing (Contactless Level 1) as well as Visa Mobile Payment Testing (Contactless Level 1, HCE Level 1). 
In order to follow the requirements from VISA and optimize lead times for testing and increase the reliability of the results, the automated robot test system, which is used in Korea, has already been qualified for VISA Chip Device Interoperability Testing (Cross testing). 
If you have any questions, please do not hesitate to contact us directly: https://cetecomadvanced.com/en/contact/