CETECOM designation as technical service for eCall and EMC confirmed.
KBA renews the designation of CETECOM.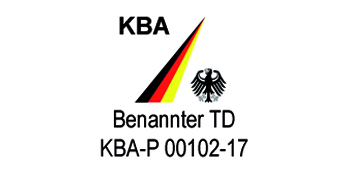 We are the reliable approval partner for the automotive industry and offer a wide range of testing and certification services for the automotive sector.
Our know-how and our competence have now been confirmed again by the German Federal Motor Transport Authority (KBA). Following an audit by the KBA, we are still designated as technical service for eCall and EMC.
The successful audit enables us to continue to offer eCall test and certification services in accordance with EU regulations 2015/758, 2017/78, and 2017/79, as well as regulation UN-R 144, in addition to testing services for electromagnetic compatibility in accordance with UN-R 10 series of amendments 05 (Appendices 4-6 and 11-16).
Furthermore, these services are only a part of our entire service portfolio for the automotive industry.
Should you have any questions or require further information, please do not hesitate to contact us directly: https://cetecomadvanced.com/en/contact/