CETECOM Inc. approved as an authorized test laboratory for Qi wireless charging devices
CETECOM offers Qi compliance testing now in the US and Germany.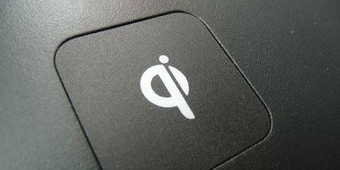 Our laboratory in Milpitas, CA (Silicon Valley) has been approved as an Authorized Test Laboratory (ATL) for the Qi wireless charging standard 1.2.4 by the Wireless Power Consortium (WPC).  CETECOM Inc. is now the only WPC ATL in North America capable of testing products designed for Extended Power Profile (EPP) at 15w charging capability, this service is now offered in the CETECOM locations in the US and Germany.
The Qi standard has incredible industry support and the WPC's role has been to create and manage strict certification procedures, ensuring manufacturers deliver products that are safe and effective and that are compatible across the Qi ecosystem. This means if your wireless charger is Qi-certified, then you can be sure that it will charge every Qi-certified phone or other product on the market. The WPC and its member companies are committed to continuing to grow this market by delivering differentiated and affordable products.  Only Qi-Certified products are allowed to carry the Qi logo.
Our full service capabilities include the "Qi Wireless Power Transfer System" for the Base Power Profile (BPP) as well as the Extended Power Profile (EPP) at 15w. Device makers can expect a full suite of pre-compliance, compliance testing and certification services for their wireless power products, including mobile phones and wireless phone chargers.
"We are honored to become the first North American ATL capable of supporting the current technologies and standards," said Cindy Li, EMC Lab Manager. "This new service complements our expertise in compliance, testing, and certification."
"This Qi accreditation establishes us as a leader in the wireless charging space, we look forward to supporting the upcoming standard 1.3," said Ilkka Niva, Technical Director for CETECOM. "We will continue to support rapid adoption of wireless charging technologies as they continue to evolve."
Get in touch with us to inquire about CETECOM's Qi product testing services.