Approval validity for products in the Democratic Republic of the Congo
The validity depends on the product and the technologies used.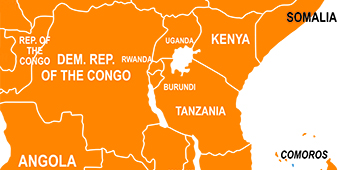 In order to market products with radio technologies in the Democratic Republic of the Congo, these products need to be approved by the Autorite de Regulation de la Poste et des Telecommunications du Congo (ARPTC).
The authority has now announced changes to the validity of approvals. The validity is based on the nature of the device and on the other hand on the technologies used in the product.
Certificates for radio modules have a validity of 2 years regardless of the technologies used.
Products such as computers, tablets, printers, or car audio devices are approved for 3 years.
The approvals for products that can be connected to a network (e.g. WLAN) are valid for 5 years.
The requirements of the ARPTC for approval are partly based on the requirements of the Radio Equipment Directive (RED) for approval in the EU. Therefore, a consultation for an efficient approval makes sense here.
If you require further information, please do not hesitate to get in touch with us: https://cetecomadvanced.com/en/contact/.