25 years CETECOM
For 25 years, CETECOM has been one of the central pillars for market approval.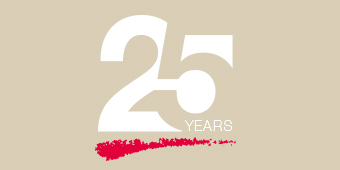 CETECOM's success story began as part of the TÜV at the Institute for Information Technology in the late 1980s, with the entry of (GSM) mobile phones into all our lives. In 1993, 25 years ago, the activities were bundled at CETECOM, the laboratory in Essen was established and we have successfully dedicated ourselves to the testing and market approval of mobile phones. CETECOM continued to develop in this growing market environment. Locations in Europe, USA and Asia were established and CETECOM became the leading mobile laboratory worldwide over many years.
Over time, however, the market environment in which CETECOM operated changed. In order to meet these challenges, CETECOM repositioned itself. New service focal points with a focus on international market approval were established and even 25 years on, CETECOM is still one of the central pillars for market approval, even though technologies and products have changed over the years.
What will not change, however, is the demand that we as a company place on ourselves and our services. Even after 25 years we are still one of the central pillars for the topic of market approval. CETECOM employees were and still are regarded as know-how carriers, who support our customers during the market approval and accompany them on their way.
However, we would like to use this milestone in our company history to thank our loyal employees and partners, who contribute significantly to the success of the company. Last but not least, we would like to thank our customers, who have been with us for 25 years and have placed their trust in us.
We are proud of our past and of the path we have taken to this day. We look to the future with confidence and look forward to the changes and challenges that lie ahead.